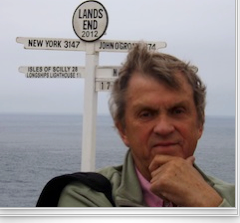 Here, there, everywhere and some other places too …
Heading North...
20/05/13 07:49
Leaving Equishiem was sad for us as we were saying good bye to Loretta and Gianni as they were heading off to Paris for more exploration. We were completing our travels by heading northwards to Calais stopping on the way in the Champagne region.

One little task was to get Dougal seen by the vet as the regulations for bringing a pet back home from France are fairly strict and essentially you have to have a vet certify that he is fit to travel and to check for things like ticks and worms. This is followed by an entry in his passport for production at the departure point, in our case, Eurotunnel on Sunday morning. The rules are strict and rightly so.

Happy to report that Dougal passed with flying colours and, although he didn't like it he nonetheless managed to swallow the little pill he had to take after his tenth spit out! A determined little man.

From then on it was a long haul to a site in the Champagne region. The site is part of the Yellow Group and is called, Yelloh! Village en Champagne and if you are interested in having a peep the coordinates for Google Earth are 48.571850, 4.847970.

Its a pleasant site which seems to major on static homes with pitches for motorhomes scattered around.

It is a site that is clearly a holiday centre for families but for motorhomes it is obviously a stopover point going north or south. And a good one it is too. Its located neat to a lake which has its own man made beach

A nice restaurant with delightful staff and the food was excellent. I am writing this at 8:30am on Friday, May 17, 2013 and they are opened for breakfast so it will be Cafe au lait, Croissants and an Omelette! Well, I have a long drive ahead of me.

I had a chance to chat with the restaurant owner, a charming lady called Julie Chamerois who works hard to present a professional restaurant and certainly does a good job.
Sidebar
T