27/03/13 15:19
One of the most infuriating things about my Mac computer is its insistence on correcting my spelling whether I want it to or not. Auto correct is the bane of many a life, and it is very easy to miss every now and then.

Just recently I was exchanging some chit chat with a friend in Arizona. We were talking about, inter alia, Guernsey. I was about to send him an e-mail when I noticed that instead of a Channel Island I was now referring to Gurney an English poet and composer who fought on the Western Front during the First World War
or
an American term for a type of stretcher used in modern hospitals and ambulances. I am not alone in my frustration as you will find if you Google "auto correct". Some outcomes are hilarious but others can be a mite embarrassing. Thats the background and my reality earlier was a bit of both.

Over the past few days we have enjoyed the features of Camping Haliotis here in Pontorson. It is a fabulous campsite, and very nearly fell foul of the dreaded "auto correct". I noticed that it had decided to rename it…Camping Halitosis!There is a difference!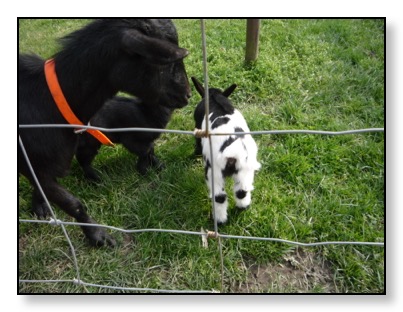 Mont-Saint-Michele being the incredible tourist attraction that it is attracts tourists in their millions. So, it's not surprising that there is no shortage of campsites, and I have spent a fair amount of time over the past few years researching them. We came across Camping Haliotis about 3 years ago and have been back a few times. It has quickly become one of our favourites because of a relatively unique feature mentioned a few days ago in the blog…Pitches with their own bathroom. But it doesn't stop there.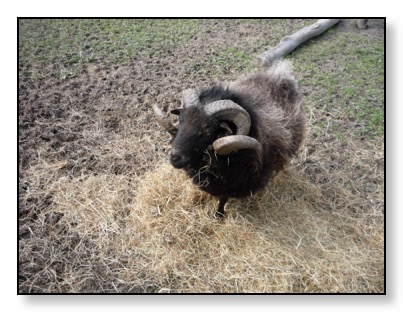 The site is on the edge of Pontorson, a small town just a few miles away from Mont-Saint-Michel, well endowed with restaurants and a substantial supermarket. It is flat and has a concentration on animals with a small petting farm and lots of horses in surrounding fields. The staff are delightful and have been fantastically helpful.

Bearing in mind that the season is just beginning and the weather has been less than inviting I have to say this site is the one to visit if you happen to be in this area. So a special thank you to Gerald, Sabine and Alicia for their kindness.

Tomorrow it is time to continue our travels in the direction of Bordeaux.




19/03/13 12:57
Today is a day spent relaxing, chilling out and catching up on emails and such like.

It's also a day for using the Internet to look up sites I may well want to visit in the coming days which leads me to express some views about sites and the Internet in general. I feel quite strongly about this.


Firstly it is inevitable, in due course, that the Internet will be available and free in years to come. In many places it is already but there are some who still seek to capitalise by charging through the nose for the service. I am speaking particularly about sites that sell access to the Internet for a single device and nothing else.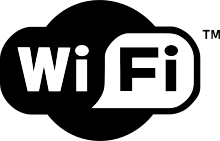 With the speed of evolution of technology it is commonplace for people such as ourselves to have more than one device. People have iPads, iPods, blackberries and computers because the nature of communication has changed so dramatically in the last few years. It's now a struggle to keep up. What this means is that when you go to one of those sites that sells single device access you end up paying twice or three times the price depending on the number of devices you happen to have in your motorhome or caravan. The Caravan club is one of the better organisations in that you can buy a subscription which gives you a password which you can then use on any of its sites throughout the country, or at least most of them. The subscription is not device specific and the quality of the Internet connection is usually excellent.

Remembering that communication has changed dramatically in recent years people now rely on their computer or iPad for not just emails but Skype and other forms of communication to keep in touch. I think, therefore, that sites should be attracting visitors by offering free Internet connection instead of taking advantage by charging over and over for the same service. I have to say that this attitude to Wi-Fi is fast becoming one of the main considerations I use when deciding whether or not to visit a particular site.

If anyone has any thoughts on this subject please feel free to
go to my contact page
and let me know. I am keen to get other views and ideas.

Taken it easy today gives me an opportunity to look back over some sites that I've used over the years and if you're travelling into southern Europe make sure you note
Dianne Thompson's pages, the joys of caravanning
, which are very helpful and worth a visit.