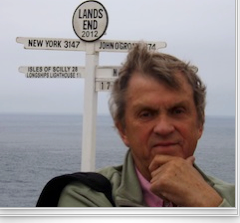 Here, there, everywhere and some other places too …
30/03/13 21:04
Many thanks to those among you who contacted me about Dougal. As I have pointed out over the past few days we have had our own fair share of dramas but today was an upsetting one.

It all started last night, as I mentioned in an earlier blog. We went to the site restaurant and enjoyed a very pleasant meal. Dougal who likes to sample the fare was in his element with chicken, steak and moules. That, as it turned out, was a bad mistake. At about 3:00am Dougal got very restless and started behaving very oddly, scratching himself and, clearly, feeling very uncomfortable. I don't think any of us in the Vinny Van got any more sleep for the rest of the night as Dougal became more and more uncomfortable.

Ji Hye and I headed into the local town to see if we could find a pharmacy to get some medication our vet in Port Erin told us about in a phone call. In short they didn't have what we wanted but offered an anti allergic option which we bought. Back at the van the little man was getting worse and the newly acquired pills didn't appear to make a bit of difference.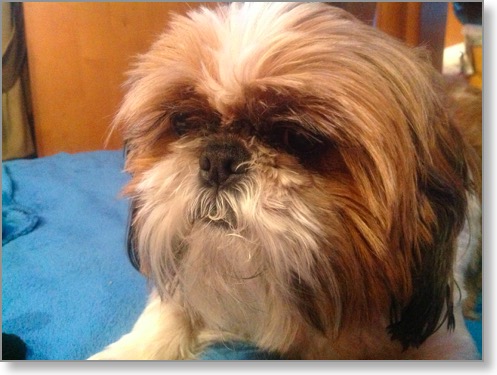 A few quick calls and we located a vet on the island and at 5:00pm we were in attendance with himself feeling (and looking) very sorry for himself.

The vet was a delightful young lady and quickly assured us that the "seafood reaction" is commonplace and dispensed a steroid injection and a course of tablets. She correctly forecast that he would start to improve in a couple of hours and in that she was spot on. That was a day I will quickly try to forget!

Tomorrow we head to Bordeaux to drop off Ji Hye. For now its off to sleep.
Sidebar
T