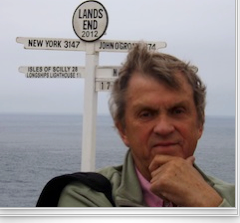 Here, there, everywhere and some other places too …
16/05/13 19:59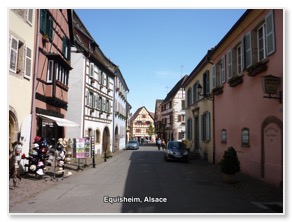 On Sunday, May 12, 2013 we had a reasonably early start as we left Camping Waldpark Hohenstadt en route to Alsace. This was our second time in the little town of Equishiem and we were really quite excited to be going back. I suppose returning to the scene of a prior enjoyable experience can be a bit risky as very often it doesn't measure up but, truthfully, I will never tire of Alsace. It is an incredibly beautiful part of the world and hopefully the pictures here will give you a bit of an idea of what it is like.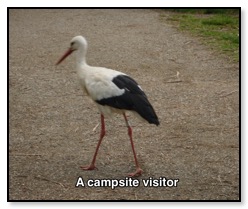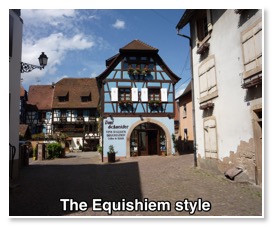 First of all, a few words about the campsite. It is called Camping des Trois Chateaux and it is a municipal site. It is not the best campsite you will ever stay at but it is certainly adequate and the facilities are impeccable. It seems to be a favourite stopping off point for German and Dutch people but the occasional GB can be spotted.

One of the features of this part of the world is the presence of storks. Just a few hundred meters from the campsite there is a stork farm and, apart from that, they seem to travel quite freely in the area as their nests can be seen on roof tops in the town and equishiem. Don't be surprised if one or two turn up on your doorstep in the campsite as they tend to visit regularly in search of the odd hand out from kindly travellers!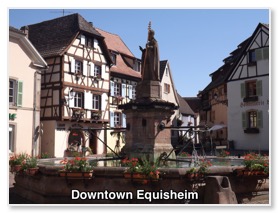 The town of Equishiem is known as "The cradle of the Alsatian vineyard" and for good reason. Local vineyards stretch for miles and many independent wine producers have their cellars in the little streets of the town. The blue building in the picture entitled "The Equishiem style" is one such example.



Sidebar
T