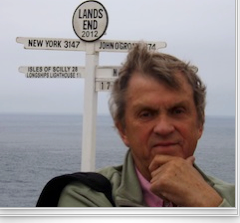 Here, there, everywhere and some other places too …
23/05/13 09:38
I am always interested at the views expressed by fellow motorhomers on the multitude of methods for getting from European countries back to the UK.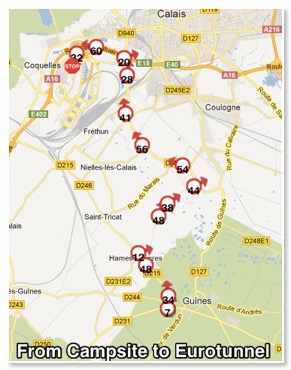 My choice is always the Eurotunnel for a whole variety of reasons. Firstly, living on the Isle of Man I get more than my fair share of opportunities to travel by ferry and invariably I will always pick the quickest. That has largely got to do with Dougal as, very often, he has to remain in the car or Motorhome while we cross. However when it comes to France I have no hesitation in using the Eurotunnel as it takes 34 minutes, has a very efficient "get on and get off" routine and, at either end, you simply drive off and are immediately onto a motorway heading in your direction.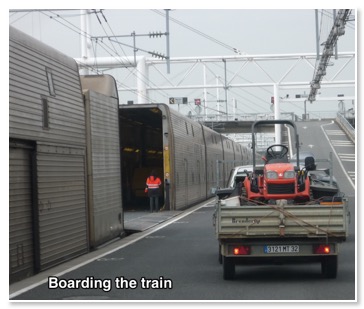 A word here about the Caravan Club. They have a very efficient booking service and I wouldn't go past them. I have two very minor irritations. When you call you have to sit through endless recorded messages telling you that they don't make recommendations and, essentially, you are on your "ownsome" when it comes to making a decision. Then you press 1 and hear another statement about something else. Surely by now they could have a button for "If you have heard all this before" press 9! Just a thought. My other niggle is that the confirmatory emails get sent out overnight and not, as in every other case, immediately.

Still its a valuable service and reliable.

Leaving from La Bien Assise it is no more than a 15 minute drive to get to the terminal where pet owners need to keep an eagle eye for the office you have to report to before you can check in. Then it is the simplest of processes to load up by driving onto the train and waiting for it to leave.

At the other end it is the opposite, drive off and away you go. I usually pass the time by going back and having a lie down on my bed, listen to some music and, sometimes, have a sleep.

And finally, off we go.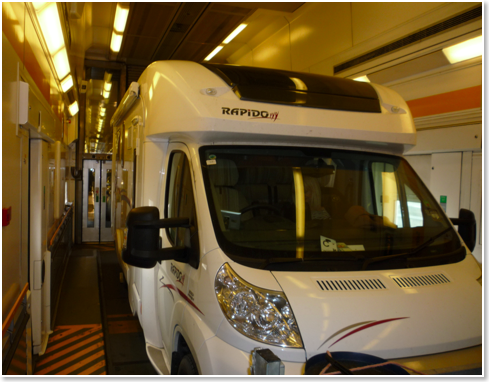 22/05/13 13:15
I knew what I was letting myself in for with a drive from the Champagne region to Calais. A total of 230 miles but I have to say it was very comfortable on the autoroutes and on arriving at the campsite in Guines there was a deep air of satisfaction.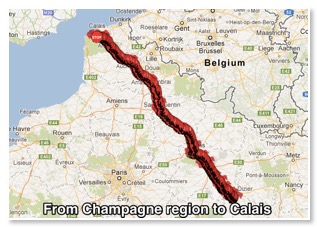 Le Bien Assie campsite is a very popular one with us. It is where we always start our travels in France and similarly it is the site we always finish up on.

This time the weather was a lot more pleasant than the opening day of our trip and the site had filled up, mostly with GB motorhomes and caravans. We decided to stay 2 nights so that we could do our crossing and drive up through England on Sunday morning, much less traffic.

One of the great things about this trip is the number of times we experienced very pleasant and unexpected surprises. It transpired we weren't finished in that regard as we prepared to quit France for the Eurotunnel.

More on this in the next post.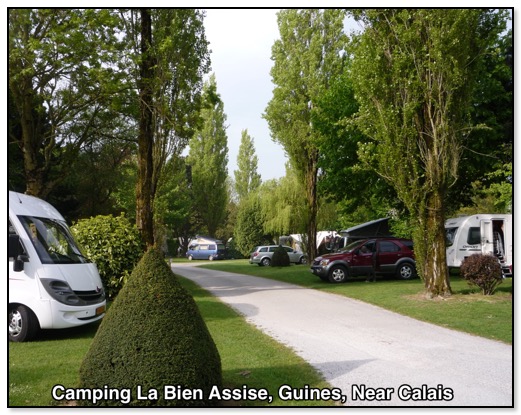 Sidebar
T