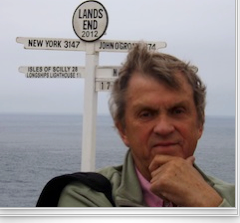 Here, there, everywhere and some other places too …
24/05/13 08:38
Lincoln Farm Park is one of our favourite sites and is reasonably convenient as a stop over point when travelling down to the south coast for travelling abroad.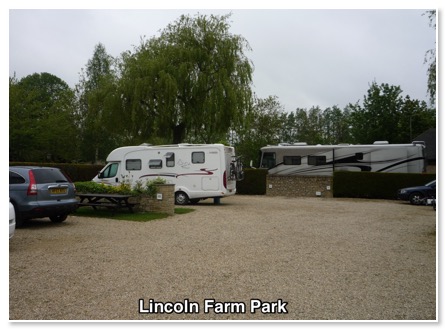 I have said it often throughout this blog that pleasant helpful staff very often define the quality of the site and here it is no exception.

It is truly self contained with a well stocked shop, an excellent pub within 2 minutes walk serving very good food and facilities you just couldn't fault.


We have been coming here for several years and always look forward to it.

On this occasion it was very much a stopover as the following day it was a long drive to Ellesmere Port to prepare to store the van and have it looked at by Barry Jones, a mechanic who makes sure all the bits do as they are supposed to.

While we have been away our car has been in storage and Barry, kindly, had it charged up and ready for action. We collected it and drove both vehicles to another favourite location, The Caravan Club location at Chester Fairoaks (53.257230 -2.886266).

This is always a popular site and we make sure to book well in advance. The Caravan Club has, over the years, managed to achieve a level of consistency throughout their sites and that is one of their great strengths; you always know what you are going to get and they are to be commended for that. Sandy was on duty when we arrived and could not have been more helpful. The pitches are very generous in size so there is plenty of room for the van and a car which was great for us as we had to swap over lots of cloths and equipment which was coming back home with us.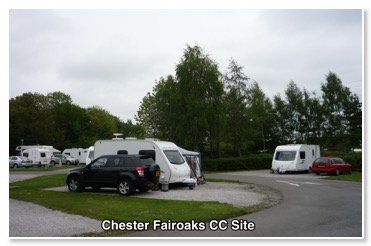 Chester Fairoaks also happens to be just beside one of the best outlet Malls in the UK so everything is on hand just a few minutes walk away from the site.

A one night stay over, lots of packing and unpacking, tidying and then its time to return the van to Barry who will service it and return it to storage ready for the next trip.

Then its off to the Docks and the boat back to the Isle of Man.

A departing shot from the Ferry to the Isle of Man. The iconic Liver building with its Liver Birds atop and a special guest appearance of a seagull!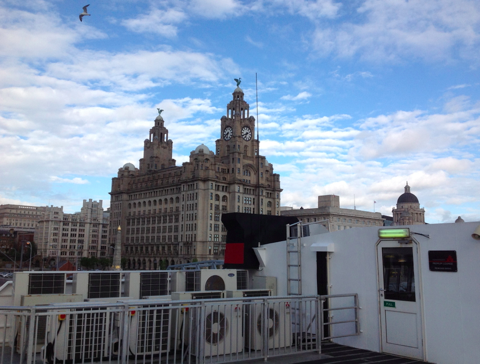 23/05/13 12:17
I always wanted to write a piece with a heading like that but in this case there is a modicum of truth about it. This is a story that needs a bit of background.

For most of the past two months we have been travelling with our good friends Loretta and Gianni Carbone. We parted company in Alsace as they have a special date in Paris and we are headed homewards. Originally we intended our group to be three couples the third being Pam and Geoff Masden from Doncaster. However earlier this year they made a decision to buy a new motorhome and, as fate would have it, they have to wait until October to collect it. Still they have been tracking us all the way and we chat regularly on Skype when the WiFi is strong enough.

When we settled on our return date Geoff suggested that we meet up for a meal en route to our destination, Liverpool. Our first stopover was to be Lincoln Farm Park in Oxfordshire and we thought that should be the meeting place. Then Geoff discovered that the dealership where he is getting his new van has a branch near Lincoln Farm and suggested we might like to stop off and have a look at what their new acquisition looks like. He sent me the coordinates and it was just 20 miles from our base.

It was great to meet up with them again and we truly enjoyed the conducted tour around their new vehicle. They are so excited and geared up for a lot of fun in the months and years to come.


When the inspection concluded we asked if there was a decent restaurant in the area and we were directed to The Langley Hall Inn just a quarter of a mile up the road. Turned out to be quite a find.

Mark Jenkins is the owner and nothing was too much trouble for him. The food was top notch and the welcome was ambiance was just excellent. To add to all of this he has a little campsite in the back garden. It's a CL for the Camping and Caravan Club so for those of you who like to discover interesting new places this one is thoroughly recommended. To be precise the coordinates are 51.482219, -1.303682.

So what has all this got to do with the end of the world? Well, The Langley Hall Inn is situated in a little village called….Worlds End!

A fabulous stop over and then it was time to make our way to Lincoln Farm Park.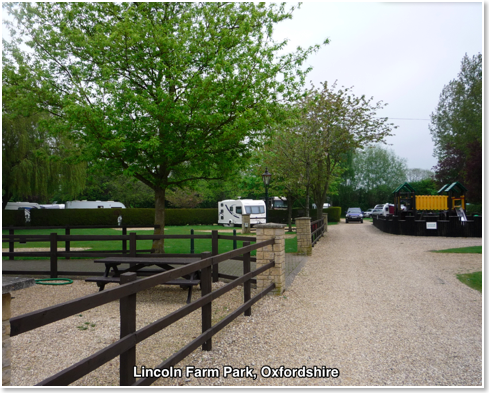 Sidebar
T