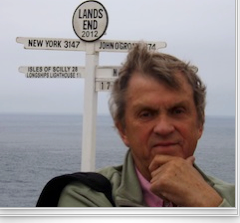 Here, there, everywhere and some other places too …
24/05/13 09:28
Trip summaries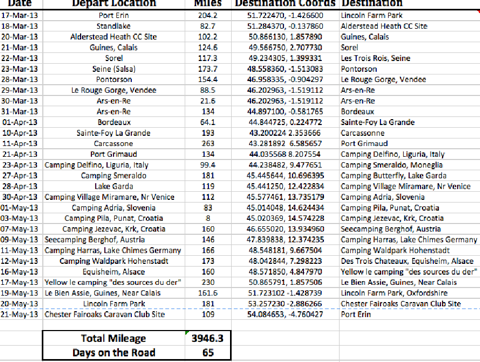 18/04/13 12:30

It might just be a bit of a stretch to equate a trip to Monte Carlo with an examination of the virtues and inadequacies of the English language but here goes!

So first things first. It was Wednesday, April 17, 2013 and the decision was made. We would have a day trip to Monaco and sample the excesses of Monte Carlo. The satnav said 72 miles, mostly motorway so no big problem there. One of the silly attractions for us is, because Monaco is "a Sovereign State", it gets to qualify as a new country we have visited while motorhoming. The drive there was easy and our descent into Monte Carlo, for indeed a descent it was, was made more complicated by narrowing streets, hairpin bends and the latest French craze…Road Works. Men in yellow tops directing other men in yellow tops driving big diggers while two other men holding lollipop stop/go signs make unilateral decisions on who to piss off next. Happy days.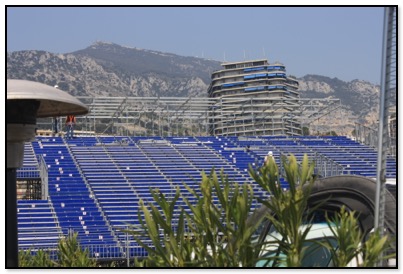 Descent completed we arrive at the port area of the city and suddenly realise we aren't the only tourists to decide to visit today. Maybe it was something to do with the Toyota Masters Tennis tournament with Andy Murray trying to get another title under his belt or the fact that in a few weeks time the Formula One world will descend on this place for the Monaco Grand Prix but, to put it mildly, the place was full to the gills with more men in yellow tops erecting giant stands for the hundreds of thousands of followers who will be turning up for the event.

Now, my reference to the inadequacy of the English language. Expletives are useful for venting frustration on the spur of the moment and we are all guilty of that…Helps to let of steam. But what if you spend one complete hour driving round narrow streets past parking garages all displaying the "Complet" sign looking for the merest semblance of a parking space and don't have any joy? What do you do then? After a while the expletives didn't seem to work any more as I fished around for new methods of soothing the ire.

I suppose everyone has watched the Monaco Grand Prix at some stage. You know that bit where they swirl around the harbour and go through that tunnel at something approaching 180 miles per hour? Well, I must have done that circuit at least 5 times yesterday and don't honestly believe I got much above 18 miles per hour on any of the laps.

Then up round by the Casino where dozens of Paparazzi were gathered as clearly something was going on.

They seemed particularly interested in one guy in a car so Miss Nancy leaned out the window and took his snap. Problem is we haven't a clue who he is! If anyone can tell us you will win an all expenses paid Happy Meal at your nearest MacDonald's! That is him in the red car.


As we rounded the harbour for the nth time Nancy sighed and said aloud, "So this is how the other half live!" staring at a yacht which had its own helipad. "Other half?" I yelped "more like the other .0001%" I said, mustering with as much indignation as I was able.

Then a break through. A Restaurant with a small area in front of it which looked like it had been designed just for our vehicle. So we stopped, rushed in and got a table and had a lunch while we watched more men in yellow tops adding more levels to the already enormous stands.

So would I go back?

No!
Sidebar
T