19/03/13 12:57
Today is a day spent relaxing, chilling out and catching up on emails and such like.

It's also a day for using the Internet to look up sites I may well want to visit in the coming days which leads me to express some views about sites and the Internet in general. I feel quite strongly about this.


Firstly it is inevitable, in due course, that the Internet will be available and free in years to come. In many places it is already but there are some who still seek to capitalise by charging through the nose for the service. I am speaking particularly about sites that sell access to the Internet for a single device and nothing else.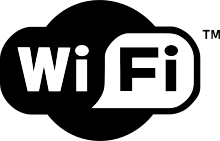 With the speed of evolution of technology it is commonplace for people such as ourselves to have more than one device. People have iPads, iPods, blackberries and computers because the nature of communication has changed so dramatically in the last few years. It's now a struggle to keep up. What this means is that when you go to one of those sites that sells single device access you end up paying twice or three times the price depending on the number of devices you happen to have in your motorhome or caravan. The Caravan club is one of the better organisations in that you can buy a subscription which gives you a password which you can then use on any of its sites throughout the country, or at least most of them. The subscription is not device specific and the quality of the Internet connection is usually excellent.

Remembering that communication has changed dramatically in recent years people now rely on their computer or iPad for not just emails but Skype and other forms of communication to keep in touch. I think, therefore, that sites should be attracting visitors by offering free Internet connection instead of taking advantage by charging over and over for the same service. I have to say that this attitude to Wi-Fi is fast becoming one of the main considerations I use when deciding whether or not to visit a particular site.

If anyone has any thoughts on this subject please feel free to
go to my contact page
and let me know. I am keen to get other views and ideas.

Taken it easy today gives me an opportunity to look back over some sites that I've used over the years and if you're travelling into southern Europe make sure you note
Dianne Thompson's pages, the joys of caravanning
, which are very helpful and worth a visit.