19/03/13 11:36
There are so many advantages to touring by motorhome that sometimes you can be blinded to the downside. Yesterday was something of an ordeal, an early start, a four hour boat trip followed by a drive of over 200 miles to get to Lincoln Farm Park in Oxfordshire. The end result was that I ended up feeling a little wobbly which led me to feel that perhaps I was working my way through one of those viruses that are on the go and that everybody else seems to have had, of late. I suspected something was not quite right when I didn't feel inclined to eat bearing in mind that right next to the campsite is the Black Horse pub, one of my favourite restaurants!

Anyway the following morning (today) we left headed towards Surrey and the
Alderstead Heath Caravan Club site
which I had long wanted to explore. The trip was uneventful, just over 80 miles leading onto the M25 which is often referred to as the world's largest car park. It doesn't take you long to figure out that's not a bad description!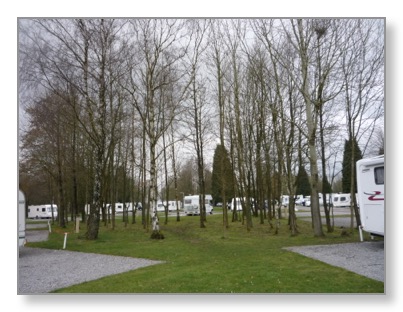 The site is just a few miles off the motorway making it an ideal stopping off point if you are heading north or south. A beautiful rural setting; hard to believe you are so close to the bustle of London. One thing about
the Caravan Club
is its level of consistency. You always know what you are going to get and are seldom disappointed. Of course the staffing invariably adds to the quality of the site and I have to say the wardens here are top-notch. We were greeted by Linda, very jovial and extremely helpful. She shares the warden duties with her husband Ron, also attentive and thoughtful. Later in the day when Linda learned that I wasn't feeling 100% she was attentive in the extreme. This is a site I will come back to.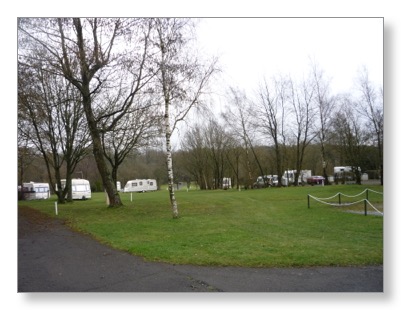 Weather-wise it still on the cold side but, at least, the sun is shining and we seem to have avoided the miserable snow and frost that so many parts of the UK seem to be complaining about right now.

Our trip from Oxfordshire to Redhill (near London), was uneventful and quick. The day continued to be rainy and cold, but the bigger issue became Frank's health. He simply wasn't the jovial, happy camper, he ordinarily is on these trips. As our plans were to take the Eurotunnel into France tomorrow, this became a critical problem, so Frank spoke with a doctor. After some probing questions, it was concluded he probably has a virus of some kind.


Tuesday:
This morning he feels considerably better, and was able, in typical Frank fashion, to eat a hearty breakfast.

We've put our plans back one day, and will stay over in this campsite another night to give him time to feel better still, and if he is back to his annoyingly chipper self tomorrow; we'll be in France sometime Wednesday! So today is a relaxing day, and I'll get back to editing my book! Cheers!