09/04/13 15:38
So when we awake tomorrow it will be the start of our next days travel.

We are heading south to Carcassonne which is "a fairytale collection of drawbridges, towers and atmospheric cobbled streets was reputedly the inspiration for Walt Disney's The Sleeping Beauty, and it's a "must-see" on any trip through this part of southern France." Thats what the city's website says! It is just off the main motorway from Bordeaux to Toulouse and, in truth, we have seen it from afar on a number of occasions and each time we said, "We must go there sometime." So this is it.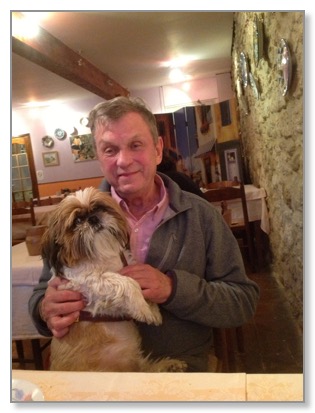 The journey is just over 190 miles although the vast majority of that is on a motorway so, hopefully, it will be a comfortable trip.

Last night we took the advice of Brenda at the campsite and tried out a new (to us) restaurant called, L'Escapade situated just outside Port-Sainte-Foy and I have to say it was top notch. We would go back there in a heart beat and as the picture shows, that goes for all of us.

So for reflections on our time in the Dordogne region lets hear what:

As we prepare for our departure from what is, arguably, our favourite campsite in France, I reflect on the nine days of time on the bank of the Dordogne. Firstly, many thanks to Bob, Brenda and Peter; who own and operate Camping La Bastide. It is due to their tireless efforts in assuring the facilities and grounds are maintained in top-notch condition that this destination remains as a 'must see' for us every year.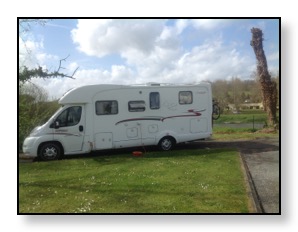 We were fortunate that a few days of the Spring-showers season allowed us a bit of sunshine, and we made the most of it, visiting the local market on Saturday, and even the medieval market in Issigeac on Sunday. As well as those treats, we were near enough to Bordeaux that Ji Hye was able to travel to Sainte Foy Le Grande to enjoy another weekend with us, and as a treat, we rented a chalet from Camping La Bastide for Ji Hye, so she even had her own little home for two nights!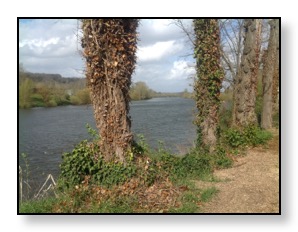 We discovered that one of our favourite restaurants in Sainte Foy had closed, but the good news was the lady (Catherine) who owned it had opened another a few miles away. We went for a lovely dinner with Bob and Brenda and discovered that not only was the food just as good as we recalled from previous years, but the setting was magnificent, if you're ever in the Dordogne it is highly recommended;
XIII Closhers,
in Monteon; We enjoyed it so much in fact, we took Ji Hye there a few nights later and subsequently discovered a very talented Anglican choir (see Frank's blog entry 6th April.)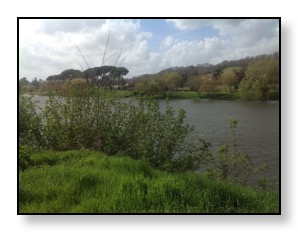 So tomorrow, bright and early (argh!) we'll head off towards Carcassonne, which is a destination I've long requested as we've sped by the medieval walled city in years past. Exciting times!
29/03/13 09:15
The Joys of Motorhoming!

So we finally made our departure from Camping Haliotis but not without our little piece of drama…You guessed it, more mud. Our wheels sunk into the grassy pitch and a tractor was on hand to haul us out. Once again the staff were fabulous and in no time at all we were back on terra firma and ready to roll.

The day was always going to be one where we simply did a lot of driving to get further down towards Bordeaux where we have to deliver Ji Hye for Sunday.

As things turned out it was a lovely drive, a mixture of motorways and National Routes with very little traffic and some special scenery. We crossed over the Loire and that brought back a memory or two.

Our target was a site which gets good reviews and is in the Vendee. It is called Camping le Rouge Gorge In Pays de la Loire and is another friendly and helpful site which is very quiet at this time because the season hasn't quite started.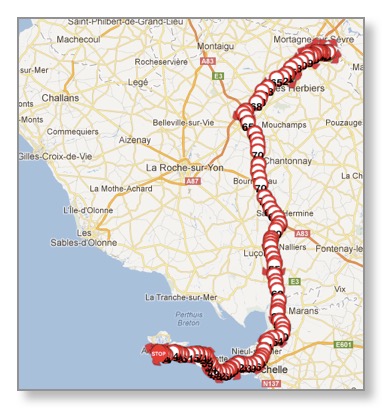 True to form we managed our own little drama. As we settled down to dinner I decided that the Van needed a bit of heat but for some reason the heating controls were unresponsive and, to put it mildly, were as dead as a doornail! We looked at all the logical explanations and found no answer. Calls were made to my mate, Geoff Masden, my "go-to" man in these matters but we all drew blanks. So an early night was called for, a good sleep followed and when we woke up there was good news and bad news.

The good news? Well, the heating controls were now working perfectly. The bad news? The place was covered in snow!

Now the van is heated to a nice toasty warm and the snow seems to be dispersing and we are preparing for a drive down to La Rochelle and the Ile de Re.

An uneventful drive totalling 89 miles gets us to Ars-en-Re. The weather was downcast and misty which was such a pity as the drive from the mainland onto the Ile de Re, across the bridge was just shrouded in mist. Hopefully it will be a bit better when we head to Bordeaux on Sunday. The route today is shown in the picture.
27/03/13 15:19
One of the most infuriating things about my Mac computer is its insistence on correcting my spelling whether I want it to or not. Auto correct is the bane of many a life, and it is very easy to miss every now and then.

Just recently I was exchanging some chit chat with a friend in Arizona. We were talking about, inter alia, Guernsey. I was about to send him an e-mail when I noticed that instead of a Channel Island I was now referring to Gurney an English poet and composer who fought on the Western Front during the First World War
or
an American term for a type of stretcher used in modern hospitals and ambulances. I am not alone in my frustration as you will find if you Google "auto correct". Some outcomes are hilarious but others can be a mite embarrassing. Thats the background and my reality earlier was a bit of both.

Over the past few days we have enjoyed the features of Camping Haliotis here in Pontorson. It is a fabulous campsite, and very nearly fell foul of the dreaded "auto correct". I noticed that it had decided to rename it…Camping Halitosis!There is a difference!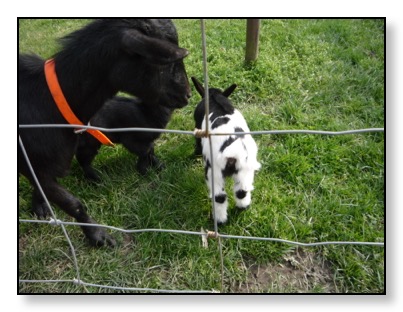 Mont-Saint-Michele being the incredible tourist attraction that it is attracts tourists in their millions. So, it's not surprising that there is no shortage of campsites, and I have spent a fair amount of time over the past few years researching them. We came across Camping Haliotis about 3 years ago and have been back a few times. It has quickly become one of our favourites because of a relatively unique feature mentioned a few days ago in the blog…Pitches with their own bathroom. But it doesn't stop there.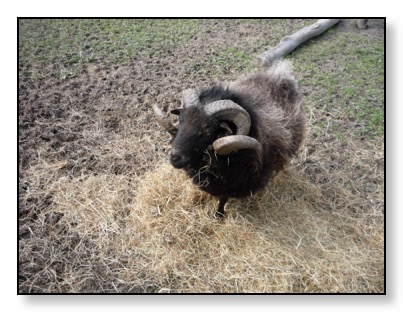 The site is on the edge of Pontorson, a small town just a few miles away from Mont-Saint-Michel, well endowed with restaurants and a substantial supermarket. It is flat and has a concentration on animals with a small petting farm and lots of horses in surrounding fields. The staff are delightful and have been fantastically helpful.

Bearing in mind that the season is just beginning and the weather has been less than inviting I have to say this site is the one to visit if you happen to be in this area. So a special thank you to Gerald, Sabine and Alicia for their kindness.

Tomorrow it is time to continue our travels in the direction of Bordeaux.




26/03/13 12:35
A great attraction of the motor-homing way of life is that you can decide to change your mind at the last minute if the mood takes you. A few years ago we were heading down the East side of France intending to cut across to the Dordogne. As we sped down the motor way I saw an intersection approach which told me that Geneva in Switzerland was jut some 60 kilometres away. On the spot I turned left instead of right and as a result had an entirely different holiday. Well, I feel a bit like that today. We love this site, Camp Haliotis near Mont-Saint-Michel. It has its own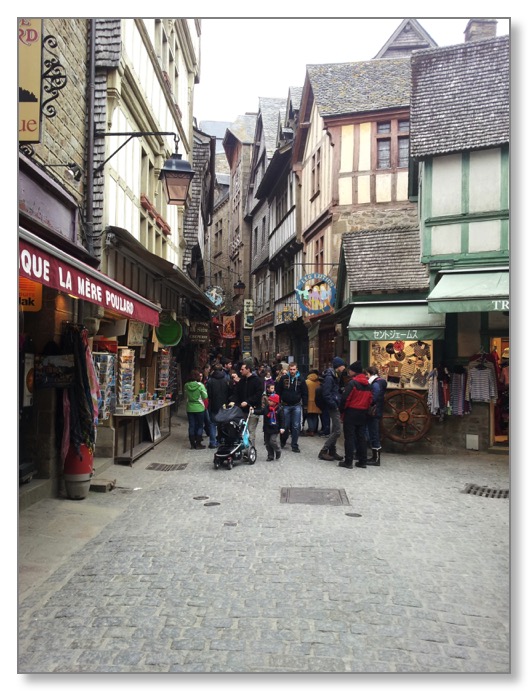 bathroom on the pitch as I described
a few days ago and everything is very convenient.

As we transport Ji Hye to Bordeaux we have been interested to show her a lot of rural France and sample local specialities as we go,

While we are being spared the rigours of the weather in the UK and Ireland nonetheless it is quite cold in the evening and the Vinny Van is very snug and there are no shortage of good TV and movies to watch.


One feature of French life we are looking out for is the French Market. We love wandering through streets looking at all the stalls and sampling the goodies on display. Dougal loves it too as, invariably, he becomes the centre of attention and he knows how to perform for the masses!

So, today is Tuesday and it was our intention to move south but as there is a market in Pontorson tomorrow we decided to wait over in case we don't get to see another before we drop Ji Hye off in Bordeaux on Sunday. Then on Thursday we will have 3 full days to get to Bordeaux and possibly even stop off at La Rochelle on the way.

Yesterday was dry and very very cold. We made our way over to Mont-Saint-Michele which has altered considerably from prior visits. The whole approach is closed and road works are all over the place…Parking is about a mile away and overall it detracts from the experience. Still Ji Hye got these photos. One outside and one inside Mont-Saint-Michele