04/04/13 10:25
So far we have stayed 3 nights at Sainte-Foy La Grande at the Camping de la Bastide site and are enjoying the relaxation and the superb facilities.

We have had our moments and one story highlights the special qualities we have come across. For a few days we noticed a damp patch on the carpet just below the sink in the kitchen area. We theorised that maybe we had spilled a glass of water but then I felt that something had juggled the tap inadvertently causing a drip. We were happy with our theories until I had occasion to go to one of the outside lockers to get something. It was saturated revealing a much bigger problem than I first thought.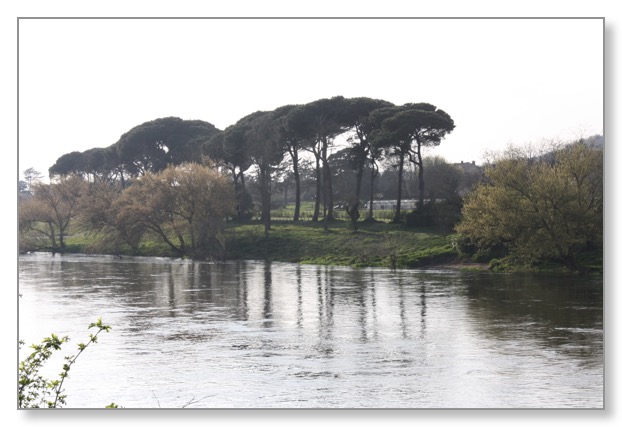 I put my hands up at this stage and confess that my technical skills with the motorhome are on a par with Mickey Mouse but, nonetheless, I did discover the problem. A drainage pipe from the sink to the waste tank had become separated at a middle joint. Simple. Or was it? Plastic piping with joints that just slid into each other seemed not too much of a challenge. As I was fumbling away Bob, the owner, passed by and immediately volunteered to help. He sussed out the problem in no time but realised the solution was just not so simple. Then along came Peter, Bob's son who has forgotten more about things mechanical than I will ever know. Out came the drawers, off came the door and pipes got reunited, sealed and put back to bed secured in a way they had never been before. A lot of good banter as everything got put back together again. Job done and I am now the proud possessor of a happily reunited drainage pipe.

Just across the way another Rapido pulled in and suddenly we have new neighbours. Alan and Lynda are enjoying their granddaughter's company and celebrating their 44th wedding anniversary As always with motor homers we exchanged all sorts of tid bits and they mentioned one of their favourite websites which is
http://www.motorhomefun.co.uk/
. I checked it out and it truly is a mine of information and a very friendly mix of people. I am now signed up and within a matter of 3 hours over 150 members had been to visit my profile. This is a real find and has a great facility to pose problems you might encounter and provide first hand answers within minutes.

There is no doubt the motorhoming community are a great bunch so a big thanks to Peter and Bob and to Alan and Lynda.