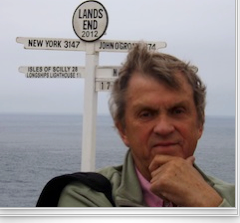 Here, there, everywhere and some other places too …
01/04/13 02:09
Easter Sunday finds us in Bordeaux following a pretty drive from the Ile de Re. This was the final leg of our journey with Ji Hye who starts her French course tomorrow. She will be resident here for the next six months. We checked into a new (2009) campsite on the outskirts of Bordeaux and an impressive one it is too. It is called Camping de Bordeaux Lac and is situated close to the exhibition centre and seems to be extremely busy.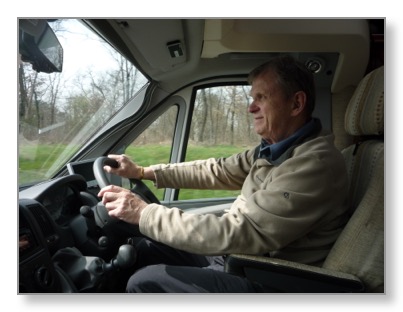 Needless to say we had our moments of drama with the mud but the less said about that the better…We are now happily installed on a hard standing pitch, the satellite is working and there is a very attractive on site restaurant.

Tomorrow it is just a short hop to Sainte-Foy-La-Grande where we will chill out for a while.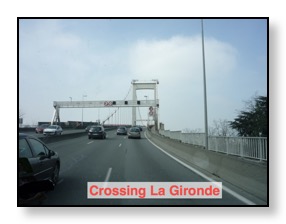 During this trip I have had cause to think about things we now take for granted. I am covering much ground here that I had been to before. Mont-Saint-Michel and the Dordogne have been favourite locations of mine since my childhood. I have been back time and time again but in recent years it has been with the extraordinary help of that pushy woman who sits on my screen and who for the sake of clarity we will call "Satnav". I know, I know we used maps back then and some among us still do but just how did we manage? Today was a very good example of what I mean.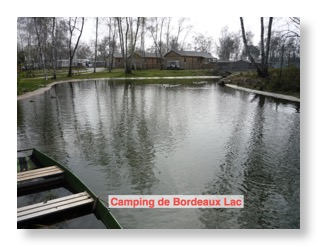 We left Ile de Re this morning with a drive of 136 miles to contend with. Ji Hye had to get to her new home-base for 2:00pm. I knew the address so last night I fired up Google Earth, keyed in the address, zoomed in and got a street view of where I was going. At the time I was chatting on Skype to my friend David in Phoenix, who is following our exploits and who knows Ji Hye from our Arizona days;

I happened to mention to him what I was doing. He then did the same and we had an interesting exchange as to whether or not we could get a motorhome parked in that street. While looking at the street view I got the latitude and longitude co-ordinates, keyed them into the satnav and duly turned up at spot on 2:00pm outside the apartment block where Ji Hye is now installed. Turns out David was correct and I had to park in the next street.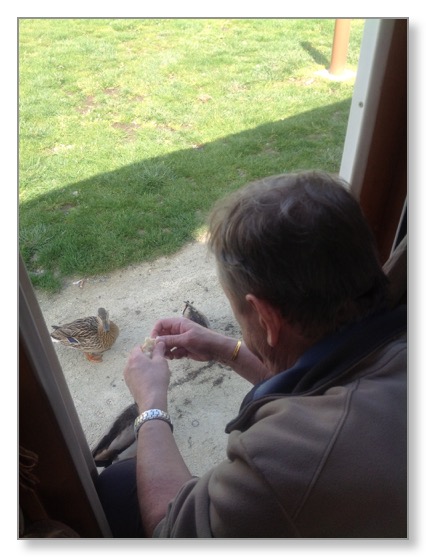 Always something to need attention and the local ducks at Bordeaux are no exception..

Not forgetting that we were also moving between her address and a new campsite, I am left wondering how on earth did we do things like that before?
Sidebar
T