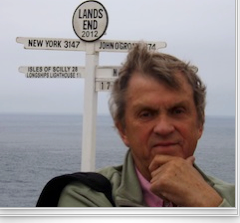 Here, there, everywhere and some other places too …
08/05/13 20:08
It was Tuesday, May 7, 2013 and a bright and early start for us as we began the return part of our journey.

It has been eventful so far with new discoveries and the odd disappointment thrown in for good measure. Still isn't that what this thing is all about? New discoveries, new friends and constantly adding new cultures and experiences to our respective lists.

We said our farewells to Dave and Jasmin and started out on what was to prove to be a demanding but stunning trip northwards. A total of 160 miles and passing through three different countries: Croatia Slovenia and finally intoAustria which was a new experience for all of us.

The picture shows the precise route:

We had earmarked an interesting looking site just outside the town of Villach in southern Austria. It is called Seecamping Berghof which is a truly beautiful location. Once again a site where the staff seemed, genuinely, glad to see you and where being helpful is so much nicer than the other thing!

The site has its own live webcam so have a peep for yourself.
Click here.


Well, there is an early start tomorrow for Munich and a fun day is anticipated as it is Ms Nancy's birthday. Let me leave you with the view from our pitch…Picture taken just 20 paces from the front door. Bliss.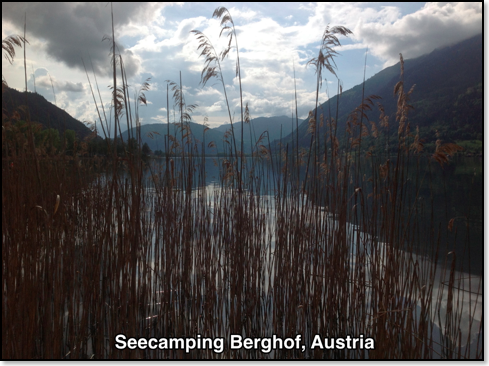 Sidebar
T