27/03/13 15:19
One of the most infuriating things about my Mac computer is its insistence on correcting my spelling whether I want it to or not. Auto correct is the bane of many a life, and it is very easy to miss every now and then.

Just recently I was exchanging some chit chat with a friend in Arizona. We were talking about, inter alia, Guernsey. I was about to send him an e-mail when I noticed that instead of a Channel Island I was now referring to Gurney an English poet and composer who fought on the Western Front during the First World War
or
an American term for a type of stretcher used in modern hospitals and ambulances. I am not alone in my frustration as you will find if you Google "auto correct". Some outcomes are hilarious but others can be a mite embarrassing. Thats the background and my reality earlier was a bit of both.

Over the past few days we have enjoyed the features of Camping Haliotis here in Pontorson. It is a fabulous campsite, and very nearly fell foul of the dreaded "auto correct". I noticed that it had decided to rename it…Camping Halitosis!There is a difference!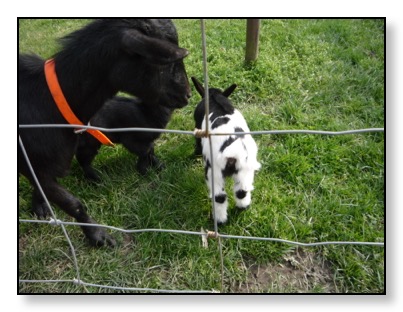 Mont-Saint-Michele being the incredible tourist attraction that it is attracts tourists in their millions. So, it's not surprising that there is no shortage of campsites, and I have spent a fair amount of time over the past few years researching them. We came across Camping Haliotis about 3 years ago and have been back a few times. It has quickly become one of our favourites because of a relatively unique feature mentioned a few days ago in the blog…Pitches with their own bathroom. But it doesn't stop there.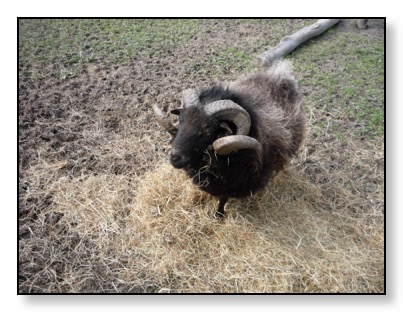 The site is on the edge of Pontorson, a small town just a few miles away from Mont-Saint-Michel, well endowed with restaurants and a substantial supermarket. It is flat and has a concentration on animals with a small petting farm and lots of horses in surrounding fields. The staff are delightful and have been fantastically helpful.

Bearing in mind that the season is just beginning and the weather has been less than inviting I have to say this site is the one to visit if you happen to be in this area. So a special thank you to Gerald, Sabine and Alicia for their kindness.

Tomorrow it is time to continue our travels in the direction of Bordeaux.